It's Saturday morning and I have just finished uploading some pictures of our son and figured I would share a few:



Here is the boy all dressed up for church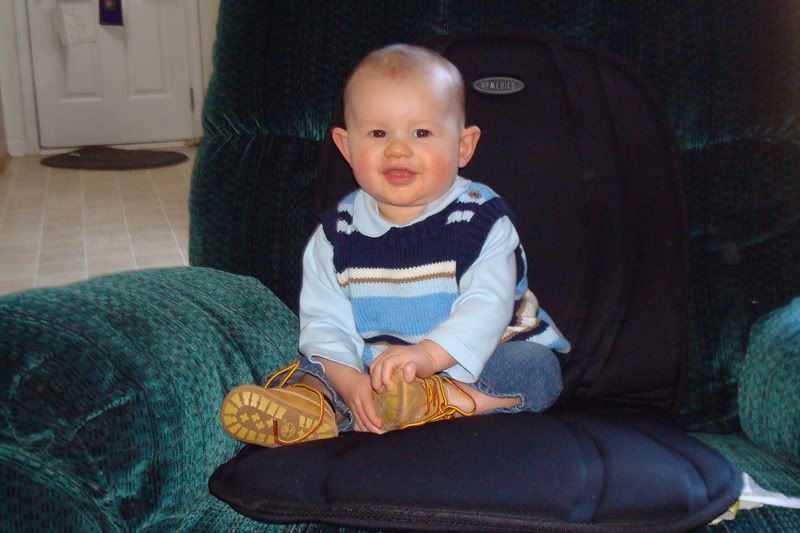 Here he is sitting with Mama and all dressed up for football. GO PANTHERS !!
Here he is getting a ride from his Uncle Brian
Here he is with me trying to teach him how to eat "Puffs"

Here he is playing with his Uncle Mark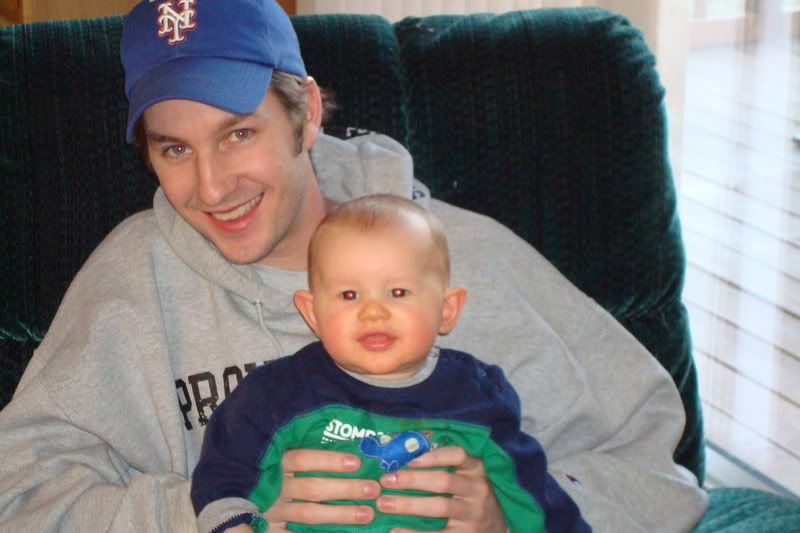 You can't tell me that kid isn't cute!!!
-Doc